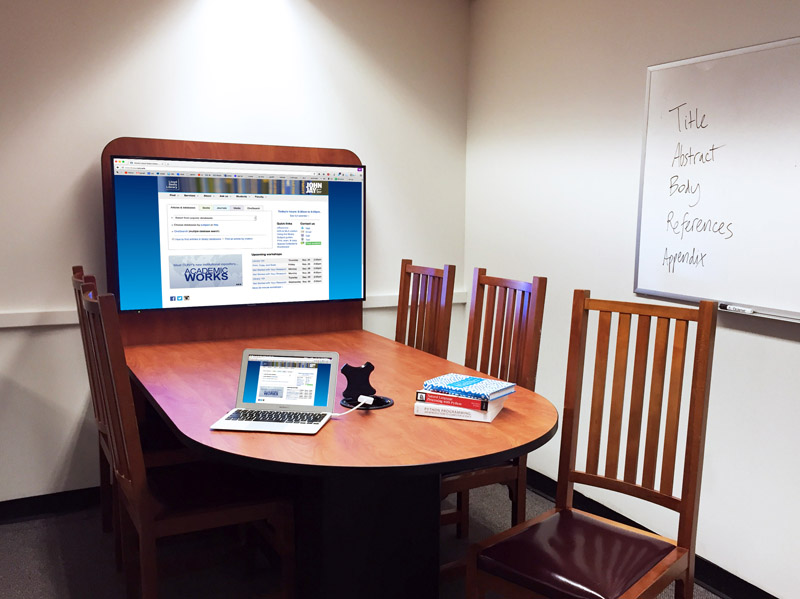 Group study rooms seat 6 and are enhanced with plug-and-play screen technology. The tables contain outlets and four HDMI plugs so laptops and other devices can plug into the HD wide-screen display. Several adapters ("dongles") and whiteboard markers are available to borrow at the Reference Desk and Circulation Desk.
_____________________
Policies:
Groups must consist of 2+ people. Single student use is permitted in the Media Viewing Room.
A group can make a maximum of 2 reservations in one day.
When you show up for your reservation, check in with the librarian at the Reference Desk (upstairs rooms) or the staff at the Circulation Desk (downstairs rooms). Have your confirmation email ready.
If no one from the group shows up 15 minutes after the start of the reservation, the reservation is forfeited and the room is available on a first-come, first-served basis.